ABOUT COTTAS
Cottas Club are a group of Dixieland Jazz coming from the West of Portugal, consisting of 6 multipurpose musicians that adapt to act in times where Music, Fun and Happiness, flows hand in hand.
This band offers a jazzy repertoire of the 20s, but reinterpreted with the style that Louis Armstrong & All Stars imposed in the 50s. Just the name "COTTAS CLUB" intend remind the new jazz that was heard at the famous New York bar, COTTON CLUB. Paradoxically the word "COTTAS" (Portuguese slang word for "Old") reinforces the old style of this music.
The band is oriented to the Traditional Jazz and Dixie music, the one with the original and genuine style of New Orleans, the capital of Louisiana, birthplace of Jazz. Their wide repertoire includes blues, rags, marches, swings, foxtrots great classics like "It don't Mean a thing", "Charleston", "Mack the knife", "I've Found a New Baby", among others.
Their first performance was on May 2003. Afterward they have been acting and animating varied audiences, spreading and highlighting the Dixie Jazz, in its entire splendor with good mood and some irreverence.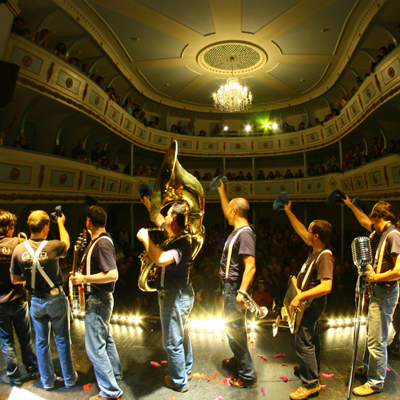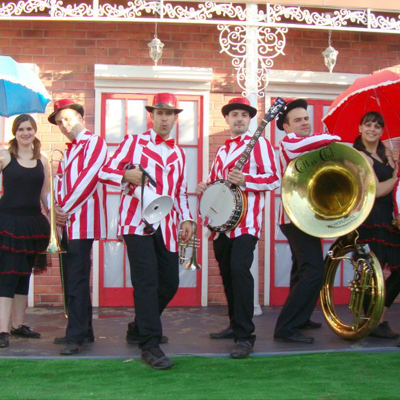 Their musicality, mobility, happiness, relaxed and loose strand based on Dixie Jazz (New Orleans Style) is adaptable to most environments, such as: weddings, dinners or Cultural Nights. It is also indicated for the animation in various environments: Jazz Festivals, Private Parties, Street Animations, Corporate Events, Pubs or Lounges Great performances.
Besides the guarantee of entertainment, this group offers an odd artistic quality and usually represents Portugal in International Dixieland Festivals.